All Inventory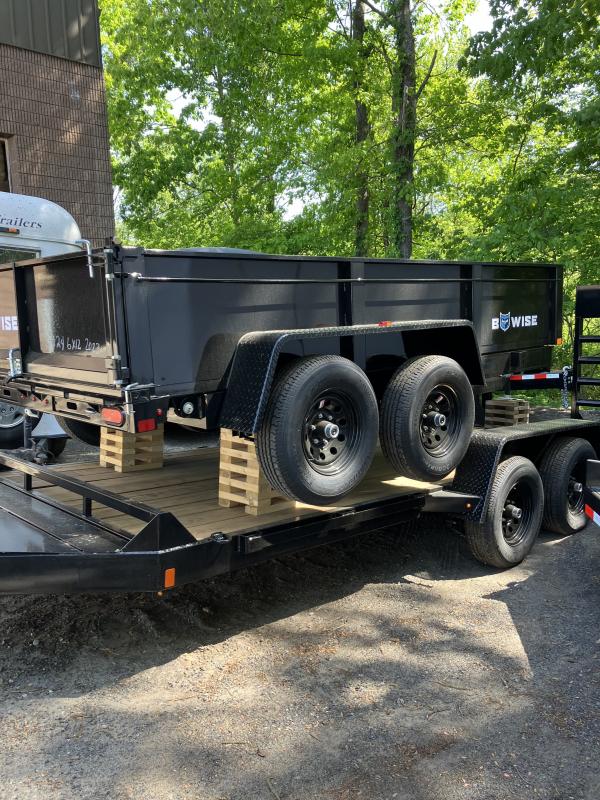 2022" HEAVY DUTY ' Hyd dump trailer, Double pistons, Combo rear doors, Pull out ramps,...
Stock #: DT714 dump
2022 Bri-Mar Equiptment Trailers , In Stock, EH 18-12,, Eh18-12., EH20-14,, Tool Boxes, Flip up...
Stock #: 2022-EQUIPT
Ramp included 6'6" Utility trailer , All steel 2990...
Stock #: 6x12 Utility
Low Profile 10k GVWR dump trailer. Battery included Combo rear doors, ramps, tie downs ...
Stock #: DT6x10LPle Dump
(Black/Top) New 2022 BWISE "dump insert" 8' bed, and 6' bed size available, all steel....
Stock #: Dump insert
Just in! 2022 BWise GN flatbed trailer. Includes: ramps, wood deck, tie...
Stock #: 2022BWISEGN
New BWISE T-712-6 Tilt Trailer, Ideal for a small tractor or roller or whatever. 4000#...
Stock #: T712-6
BWISE, DT 716LPHD -14, Hyd dump, Combo rear doors, inside tie downs, 2 ramps under...
Stock #: 2022-DT7x16
2022 Bri_Mar Dumps and Dump Inserts, Several sizes in stock, 6x10,, 7x10, 7x14, 7x16, Call...
Stock #: Bri-Mar Dumps
Bri-Mar equiptment /construction /landscape/ dump trailers, Several sizes in stock, Call for info and prices....
Stock #: equipment/dump
New 2023 Bwise 5 x 12 tilt trailer 5 x 12 Bwise tilt trailer

Stock #: 2023 5x12 tilt
2022 BWISE Equipment /Dump trailers, Various sizes, ,, Heavy Duty/ LIght Duty,, EH20-16/HD,, EH18x10le, Eh16x10le,...
Stock #: Bri-Mar
Many new dump and flatbed trailers in stock at Yered Trailers! Trailers in photos...
Stock #: Dump/Utility /car haulers
Get a Quote
Please enter your contact information and one of our representatives will get back to you with more information.
Click to Call
Please enter your name and phone number to get calling options.