Brands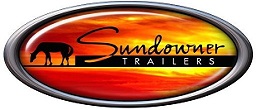 Sundowner
Whether it's to a trail ride or the show arena, Sundowner trailers are being pulled in all directions. From bumper pulls to deluxe living, Sundowner is built to meet specific customer needs.
Featherlite
When you're looking for horse trailers, stock trailers, car trailers, motorcycle trailers, ATV trailers, utility trailers, or specialty trailers, including luxury horse trailers, you won't find a better fit than a hardworking, light-towing Featherlite aluminum trailer.
Cotner
For over 25 years, Cotner Horse Trailers has been providing horse owners with the finest in transportation. Our constant search for improvement has led to the development of our newest trailers.
Bri-Mar
Founded in 1995 in Chambersburg, PA, Bri-Mar has grown to be the largest manufacturer of light and medium duty hydraulic dump trailers in the country.
Bwise Trailers
BWISE Trailers manufactures as many of their parts as possible in-house: including cylinders and hoists. They have an 80,000 sq. foot state-of-the-art facility with lasers, punches, press brakes, robot welders, CNC machining equipment and powder coating application booths and ovens. The company is constantly designing new trailers and looking for ways to improve existing models.
Cargo Pro
We take pride in each trailer we produce and always use the highest-grade materials, components and talented craftsmen to manufacture your trailer.
Integrity Trailers
Integrity Trailers is a rapidly-growing enclosed trailer manufacturing company located in Carbondale, Pennsylvania.
They offer 5 different lines of enclosed trailers in varying widths and lengths, as well as countless options for optimum customization. Within our lines we offer a large range of cargo, landscape, auto, snowmobile, motorcycle, and concession trailers.